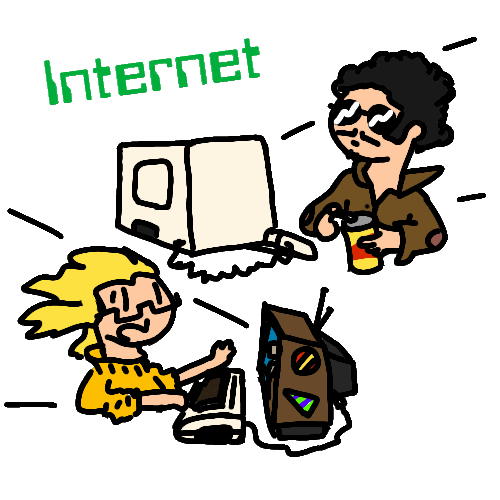 Welcome!
You've reached the official Superphone Webzone!
Providers of vague online entertainment for upwards of several years!
Who Are We?
Superphone is a "Wonky Rock" band headquartered across the continental United States, Consisting of 4 key members.
Bea Thurman, "Sneeps" Coffee, Josh Gruin, and Matthew "Molgera". The band is supplemented by wide cast of friends, supporters, and other types of supporting characters! We specialize in lofi, experimental, and crunchy digital sounds and synthesis, as well as analog and acoustic sounds sprinkled in for good measure.
Have a look around! We've got a lot to see with more being added relatively frequently!
What's New:

11-23-2023:

Happy Tanksgivin' to all

you American folky types!

This year Mr Coffe is

Thankful for several soups.

Latest Video

Superphone - Things (Official Video)

Latest Release

4 Million Lines of BASIC